Vana
Number of beds in the apartment:2
Size of apartments:52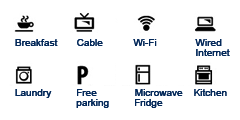 Private apartment in residential building, located in the center of Osijek only 5 minutes from Osijek Cathedral. It has modernly furnished kitchen, a bedroom with 2 individual single beds and living room with convertible sofa bed.
Amenities: balcony, view of the Cathedral, satellite program, flat-screen TV, air-conditioning, iron, heating, shower, hair dryer, WC; bathroom, refrigerator, microwave oven, kitchen, electric kettle, free Wi-Fi available in all units
Subscribe
Budite uvijek obavješteni o svim novostima, ponudama i akcijama Poštić Apartmana.
Contact
Kardinala Alozija Stepinca 38a,
Osijek, 31000
++385(0)98-373-895
postic@os-apartmani.hr