Nina
Number of beds in the apartment:2
Size of apartments:42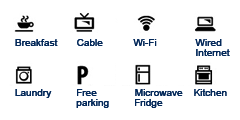 This air-conditioned studio apartment consists of sitting area with two comfortable armchairs and fully equipped kitchen with oven. It has flat-screen TV with satellite programs. The appartment is located in the centre of Osijek, only 5 minutes from the Cathedral.
Amenities: balcony, radio, satellite programs, flat-screen TV, air-conditioning, iron, washing machine, heating, wardrobe/closet, dryer, shower, hair dryer, free toiletries, WC, bathroom, refrigerator, microwave, kitchen, electric kettle, oven, kitchen table, towels, elevator, free Wi-Fi available in all units
Subscribe
Budite uvijek obavješteni o svim novostima, ponudama i akcijama Poštić Apartmana.
Contact
Kardinala Alozija Stepinca 38a,
Osijek, 31000
++385(0)98-373-895
postic@os-apartmani.hr